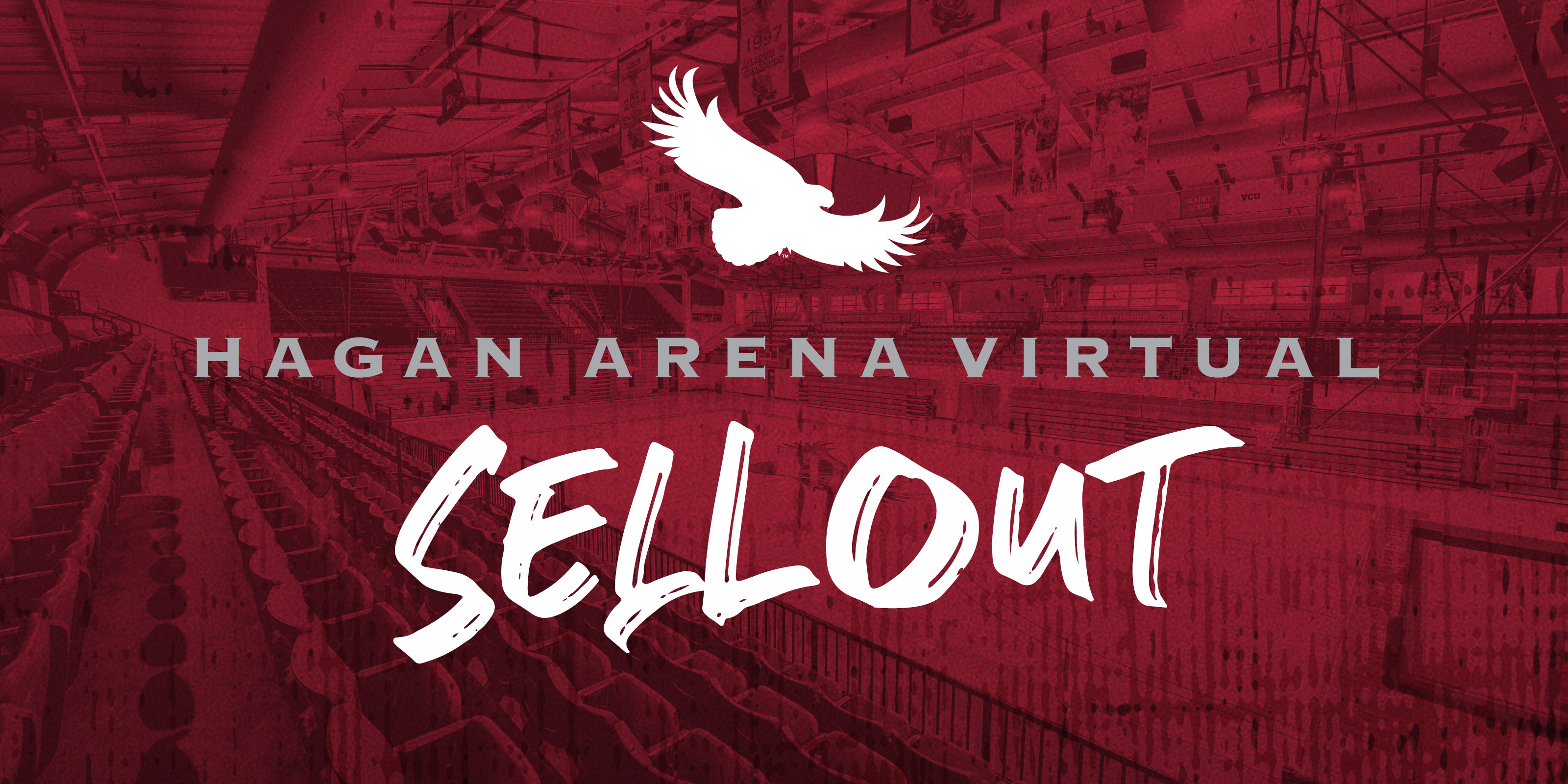 Calling All Hawks
Hawk Fans! While the last few months have been full of ups and downs, our men's and women's basketball student-athletes have proven to be upbeat, resilient and committed to making this the best year yet. Now, more than ever, the Hawks need your support!
Just because we can't physically come together in Hagan Arena and cheer on the Hawks, doesn't mean we can't team up and show the Hawks we support them.
Participate in our inaugural Hawk Hill Virtual Sellout from now until the end of December by purchasing a "seat" for $50 or more. All seat purchases will be a gift to the SJU men's and women's basketball programs. Your gift will allow us to maintain our tradition of providing a first-class student-athlete experience and help us be competitive in the Atlantic 10 and beyond.
Suggested Giving Amounts
$50 = Single Seat
$200 = Family Pack
$1,000 = Fill a Row
$5,000 = Fill a Section
Virtual Sellout Benefits
Gift of $200+: Video thank you from Coach Griffin and Coach Lange

Gift of $1,000+: Invitation to exclusive postseason Zoom meeting with Coach Griffin and Coach Lange

Gift of $5,000+: Zoom a game with Director of Athletics, Jill Bodensteiner
Show your pride in our student-athletes by making a gift and participating in the Hawk Hill Virtual Sellout today!
The Hawk Will Never Die.
*Note: this is a separate campaign from the cardboard cutouts. If you're interested in purchasing a cutout, please click here.
Gabby Smalls '23
Sports Marketing Major

I chose SJU because of the family atmosphere that welcomes everyone, no matter what or who you are. I am accepted as myself and given the opportunity to be part of the Hawk Family to achieve my future goals."
Ryan Daly '21
Communications and Media Studies Major, English Minor

Playing basketball here is a dream come true and exceeded my already high expectations."
Cam Brown '23
Sports Marketing Major

It is almost impossible to thank the people that make my experience possible, because the amount that goes into it, and the amount of people that have made it deserve more than just a normal thank you or a card. It is hard to explain how grateful I am."
Mary Sheehan '20, '21 (MBA)
Accounting Major; Concentration in Business Intelligence

The words 'thank you' could never fully encompass how appreciative I am for every single person that has made my SJU experience possible. I am forever grateful and will continue to give my best to everything I take part in here until my graduation and beyond."
[display-frm-data id=4117 filter=limited project=24.33]
Will Cronen '15 has generated 1 gifts, totaling $50.00
---
Adashia Franklyn '18 has generated 0 gifts, totaling $0
---
Claire Higgins '16 has generated 5 gifts, totaling $2,700.00
---
Avery Marz '18 has generated 2 gifts, totaling $200.00
---
Alix Mayock '89 has generated 1 gifts, totaling $1,000.00
---
Owen Patterson '80 has generated 5 gifts, totaling $2,150.00
---
Dennis Sheehan '85 has generated 0 gifts, totaling $0
---
Kevin Woznicki '87 has generated 0 gifts, totaling $0